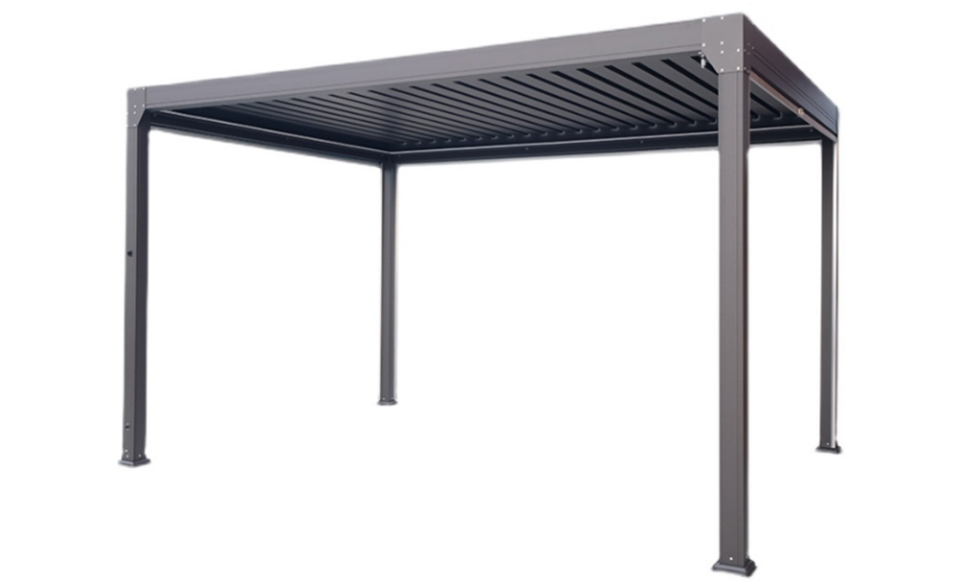 An aluminum pergola is an upright aluminum garden structure that can stand over a courtyard or walkway, much like a pergola, allowing vines or ornamental plants to climb on its sides or top beams. They are commonly used to create tree-lined walkways, balcony, and courtyard areas, but can also be used for many purposes. They are used for public open spaces as a decorative source of shade and do not necessarily include any type of place. This allows their applications to be more diverse than typical courtyard structures.
Aluminum pergolas are intended to provide a decorative connection or shady sitting area, and some people have placed pavilions on the front porches of aluminum pergolas so they can sit outside on hot summer days without baking in the hot sun. If your garden has an entryway, consider setting up an aluminum pergola as a canopy to make access to your garden more natural and beautiful. You can also purchase an oversized aluminum pergola for BBQ, bar counter or dining area.
Try placing one in a balcony awning position or in a sunny courtyard. Not only does it look elegant, but depending on what flowers you decide to plant, it also smells great. Imagine waking up in the morning to your favorite floral scent. Even when you're at home, you think you're on vacation. If your bedroom is on the upper floor, don't worry, as the pergola can also be placed on the balcony.
If you like practicality, build a pergola outside your kitchen, grow grapes, tomatoes, and other grape-based vegetables, and place your herb garden in the shade of the pergola. Not only do fruits and vegetables look beautiful, but you can also eat them. Who says an aluminum pergola has to be for cooling.
There are many aluminum pergolas in colors and styles that can match any design scheme. You can do this by pairing dark colors like coffee with bright plants, or vice versa. If you have solid colored outdoor furniture, you can find an aluminum pergola that matches your setup and then grow complementary colored plants. To improve the aluminum pergola's natural ability to cool space, try a beige one that reflects sunlight. It doesn't have to be white, you can also choose a pastel color like wood grain color to blend in a little more with your greenery. You can also choose faux-wood colors such as antique cedar and pastel plant colors to make any bright or showy flowers in your garden. If you don't have a five-color light, you can also hang strings of lights or small lights on your aluminum pergola for an intimate nighttime gathering place.
---
Post time: Aug-16-2022